Water is an important topic here in Mendocino County for farmers, ranchers, wildlife, residents and businesses. Farmers and ranchers in Mendocino County are very aware of the importance of a long-term, reliable water supply and good water quality for everyone.  Mendocino County Farm Bureau works directly with farmers and ranchers in the various watersheds to consider critically important water issues.  Farm Bureau's Water Committee reaches out to collaborate with multiple stakeholder groups and seeks to build partnerships that allow us to do even more for our members.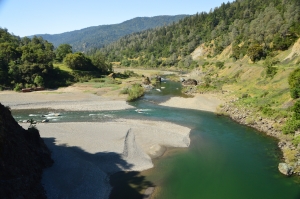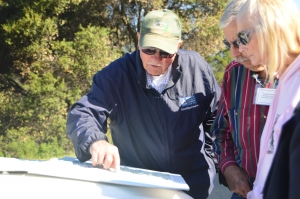 In my opinion, the benefits realized from the small amount of money we pay for the membership, by far outweighs the cost. If I had to go to a Water Rights Specialist alone, I would be talking about hundreds if not thousands of dollars.
October 2018 Water Committee News
Submitted by Frost Pauli, Water Committee Chair
SGMA: The Sustainable Groundwater Management Act
At the September 13th SGMA Groundwater Sustainability Agency (GSA) meeting, Larry Walker and Associates (the consultant hired to work on the development of the Groundwater Sustainability Plan/GSP) provided a presentation on the proposed timeline for moving forward with the GSP process.  The proposed timeline can be seen in the graphic below.  See Page 16 for  the chart of Important Dates and Deliverables.
A few key take-aways from the meeting were 1) It will be important for Farm Bureau and the agricultural community to participate in the Technical Advisory Committee meetings as well as the GSA meetings as this process moves forward and 2) in terms of the modeling and shared modeling concepts, it will be important to understand how the data is used and who it is shared with. Better data inputted into the model will assist in developing a better model, but ensuring that individual diverter data is secured is important.
For those that are interested, the next GSA meeting is scheduled for October 11th from 1:30-3:30 PM at the Board of Supervisors chambers in Ukiah.
Potter Valley Project Update
The auction process for the Potter Valley Project (Project)  has started. The non-confidential summary of information on the Project was released on September 6th.  The next step is for interested parties to sign the non-disclosure agreement (NDA) which provides access to a Confidential Information Memorandum, Excel model and access to a virtual data room concerning the project.  Step 3 is to present an actual purchase proposal to PG&E.  PG&E will evaluate and screen the proposals and there is a second round of non-disclosure requirements to gain access to additional information on the project. The interested parties that are selected to progress at this point will then be required to submit a letter of intent and a more  specific proposal. This will most likely narrow down the involvement to one or two parties that will then start a negotiation phase with PG&E.  The entire auction process is anticipated to take 18 months.
Price will be part of the auction, but ultimately the ability to comply with the regulatory needs, prove that an entity can operate and maintain the project and other qualifications are considered. PG&E does not have to sell if no acceptable offers are provided.
In order to preserve this essential water supply through local management, the Mendocino County Inland Water and Power Commission (MCIWPC) has formally entered into the auction process with PG&E in September. MCIWPC is a Joint Powers Authority whose five-member agencies currently include the Mendocino County Water Agency, the City of Ukiah, the Potter Valley Irrigation District, the Redwood Valley County Water District and the Mendocino County Russian River Flood Control and Water Conservation Improvement District. An elected board member from each of these county agencies sits as the Commissioners for MCIWPC.
It is unknown at this time how many other entities, local or not, will move forward with the auction process. MCIWPC is willing to work with other local entities as needed to preserve local control of the project. More information on the Mendocino IWPC can be found here: https://www.mendoiwpc.com/
As the auction process moves forward, Mendocino County Farm Bureau will continue to keep you informed.  We have been sending out e-letter updates on the Project to our members on a regular basis.  If you are interested in updates on this issue, and have not been receiving email updates, please contact our office to make sure we have your current email address on file.